Reflex - Exclusive Reflex Technology
Monroe Reflex delivers excellent vehicle stability and handling without compromising driver and passenger comfort.
The ride characteristics experienced with any suspension set up usually means an inescapable compromise between comfort and handling. In general, good handling requires firm damping from the shock absorber, while maintaining a comfortable ride requires a shock absorber with softer damping characteristics.
The design of Monroe Reflex has a refined valving system which maintains excellent vehicle stability and handling whilst delivering a high level of comfort for all vehicle occupants. This has been achieved by the introduction of Twin Disc Technology, a valving refinement that is present in both compression and rebound.
On compression at low piston speed, the revolutionary disc valve set design partially opens to provide limited oil flow. The result is a firm and stable manoeuvre when taking corners at low speed, or changing highway lanes.
With increased piston speed due to bumps, potholes, sharp cornering or emergency braking at high vehicle speed, an intermediate disc is activated. This provides an immediate increase in oil flow resulting in increased vehicle stability and safer road handling.
On rebound, the new twin disc design features a unique scalloped intermediate backing plate. This allows the valve disc to flex as the piston speed increases, metering the oil flow as demanded by the driving conditions.
The outcome is a cushioning of harsh road conditions with superior safety and control.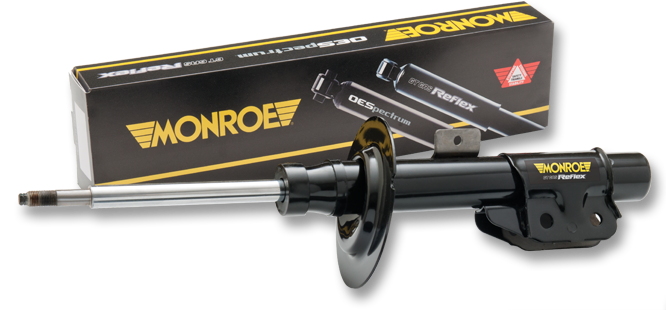 Exclusive twin disc design
Teflon banded piston
Multi-lip piston rod seal
Superior hardchrome piston rod finish
Nitrogen gas pressurised
Firmer and safer handling with no compromise on comfort
Low friction, long service life
Improved retention of fluid and gas
Increased seal durability
Optimum fade-free performance under all conditions